Reserva Conchal Natural Destination
Located in Reserva Conchal, this aerial adventure will be the perfect complement during your stay in Guanacaste. Reserva Conchal, a natural destination perfect for an aerial adventure. Here at Conchal, two activities are available for you to experience, an aerial adventure and a horseback riding expedition.
Experiences At Reserva Conchal
Sky Adventures Conchal is located within Reserva Conchal in Guanacaste, a uniquely beautiful natural destination. While in Conchal, Sky Adventures at Conchal is a must stop for experiences.
Enjoy here two amazing experiences: an aerial adventure over the tropical dry forest of Guanacaste and an incredible horseback riding expedition on the amazing grounds of Reserva Conchal.
Aerial Adventure:
Our aerial adventure is a mix of activities that will get your energy flowing to enjoy the tropical dry forest of Guanacaste. On this experience you will enjoy ziplines, trails, tree climbing, a tibetan bridge, and a rappel jump. A complete experience to enjoy unique heights.
Horseback Riding Expedition:
Reserva Conchal is a beautiful property in front of one of the most beautiful beaches in Costa Rica, a forest with a wild range of species. This horseback riding expedition will take you on to discover this amazing destination. 

**Rates do not include taxes**
Taxes get reflected during checkout
Sky Adventures Conchal Tour Gallery
Sky Adventures Conchal Information
Schedules

Restrictions

Tips
Schedules

Aerial Adventure Schedule

Horseback Schedule

Restrictions

Aerial Adventure Restrictions

5 years minimum age
Minimum weight: 20kg (44lbs)
Max weight: 136kg (300lbs)
Minimum two people per tour, maximum eight.

Horseback Restrictions

Children underage must ride with a guide or parent.
A reservation with one day notice is necessary for this experience.

Tips

Wear sunscreen, Guanacaste is a very sunny destination.
Closed shoes are a must, no sandals.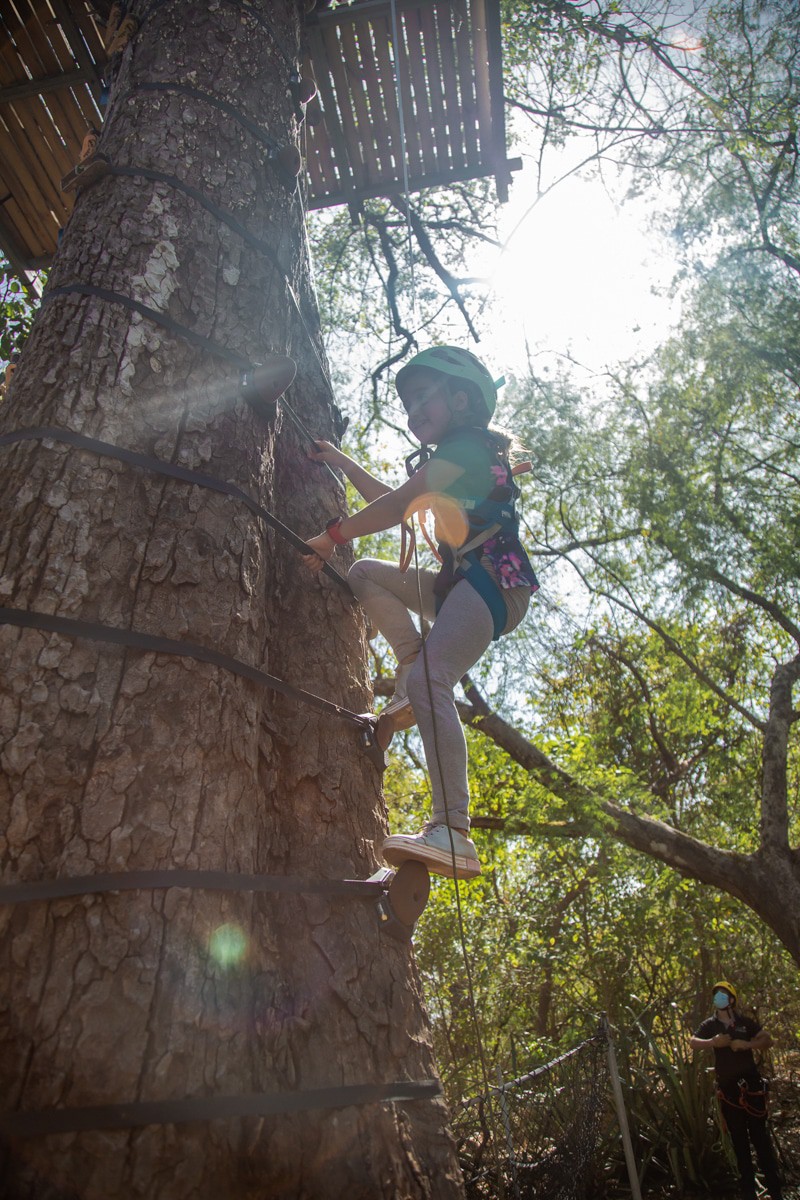 Not quite the adventure you were looking for?
Check all of our other amazing experiences!
Book directly online and save! Book packaged adventures and save even more. Also remember to book ahead of time to secure your space on the desired schedules.