Experience Nature
Like Never Before
Epic adventures that you will remember for a lifetime
Get ready to zip, soar, and marvel at Sky Adventures Arenal! Our ziplines, hanging bridges and aerial tram, aren't just fun adventures; they're your ticket to the most jaw-dropping and unique views of the Arenal Volcano and Lake. Top experiences that will treasure for life. 
And for a twist of unique, don't miss the 'Hand of Arenal' — it's our one-of-a-kind attraction that's as Instagram-worthy as it gets, enjoy it with our different 'packages' that include ziplines or aerial tram.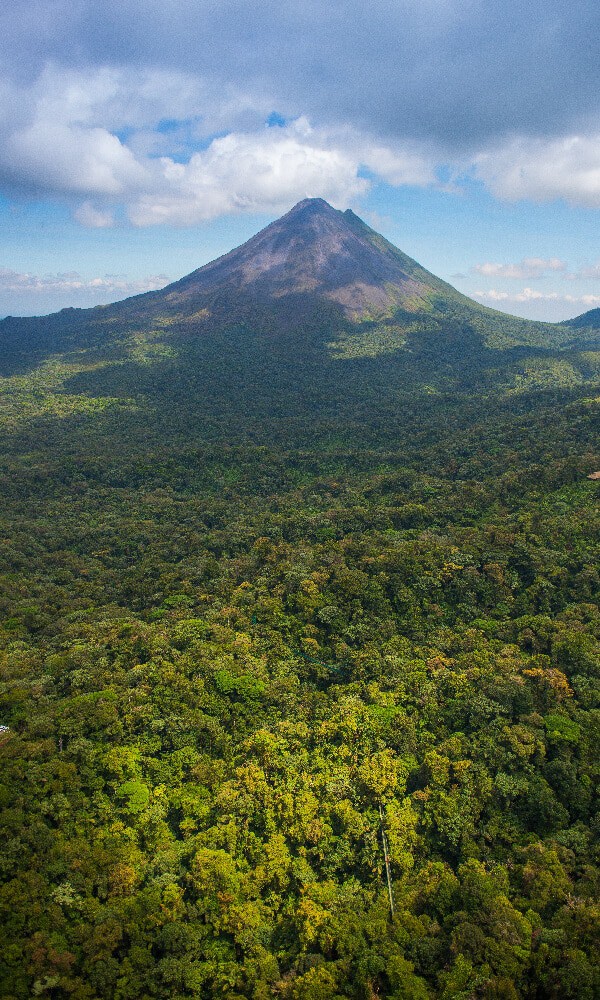 Must Do Tour Experiences In Costa Rica
Nestled at the foot of the majestic Arenal Volcano, Sky Adventures is your launchpad into a world where exhilaration meets tranquility. Strap in for our zipline tours, where you can swoop over treetops with the volcano in sight, offering a rush like no other. Then, take a moment to stand hand-in-hand with nature at the 'Hand of Arenal,' a towering sculpture with vistas that stretch forever. Wander our hanging bridges, where the whispers of the forest and the call of the wild create a symphony for the senses. It's not just an adventure; it's the story you'll tell for years to come.
The pillars of an extraordinary experience at
Sky Adventures

Safety
At Costa Rica Sky Adventures, your well-being is our mission. We're committed to exceptional safety standards, from the sturdiest construction and high-quality materials to our expertly trained staff and top-notch, regularly updated gear. Our rigorous safety policies ensure that your adventure is not just thrilling but also worry-free, because providing extraordinary experiences safe is what we do best.

Sustainability
At Sky Adventures, we believe in delivering unforgettable moments while honoring our deep-rooted commitment to the environment and community. We strive to minimize our ecological footprint and actively contribute to the growth and well-being of our local communities, ensuring that every adventure supports a greener, more sustainable future. Join us and be part of a movement towards a more sustainable and prosperous future for all.

Service
Your adventure, your unforgettable moments. We craft each experience to be the pinnacle of your Costa Rican journey, with our professional and certified team leading the way. Rest assured, we're dedicated to going the extra mile to ensure your time with us is nothing short of extraordinary.

Family
Sky Adventures is more than just a company; it's a family legacy, two siblings from Monteverde working together over two decades ago. Time has flown, but our foundational values and familial spirit endure. Join our family for an extraordinary adventure and feel at home amidst the thrill of our parks.
Since 2023 Sky Adventures only park is located in Arenal La Fortuna, no longer operating its park in Monteverde.
Looking for Sky Adventures Monteverde: go to site.
Are you ready to live an extraordinary experience?
Don't miss out on what will be one of the most memorable experiences of your lifetime!
Book online and save! Book packaged adventures and save even more. Also remember to book ahead of time to secure your space on the desired schedules.