Costa Rica Sky Adventures
Sustainability is a big part of Costa Rica Sky Adventures identity. We live on beautiful forests, but our commitment goes beyond what meets the eye. Sustainability for us includes taking care of the environment in as many ways possible, but also being social responsible with employees and our communities.
Sustainable tourism has been defined by the World Tourism Organization as: "Tourism that takes full account of its current and future economic, social and environmental impacts, addressing the needs of visitors, the industry, the environment and host communities." Our visitors experience and satisfaction is very important but committing always to sustainable practices. As part of our commitment we have implemented a series of measures that allow us to reduce the impacts generated by the company to the environment and the community, raising awareness about sustainability issues and promoting sustainable practices. Sustainability for us is based on three main policies:
Search for continuous improvement and balance between economic, sociocultural and environmental development, supporting the sustainable development of the communities where we are present.
Commitment to maintain and improve the positive impacts and reduce the negative impacts of our operations on the natural environment, contributing to the preservation of biodiversity and contamination prevention of our destinations, through landscape integration, respect of its flora and fauna, and promoting the responsible management of our waste.
Administrative management that guarantees the organization as a profitable, responsible and innovative.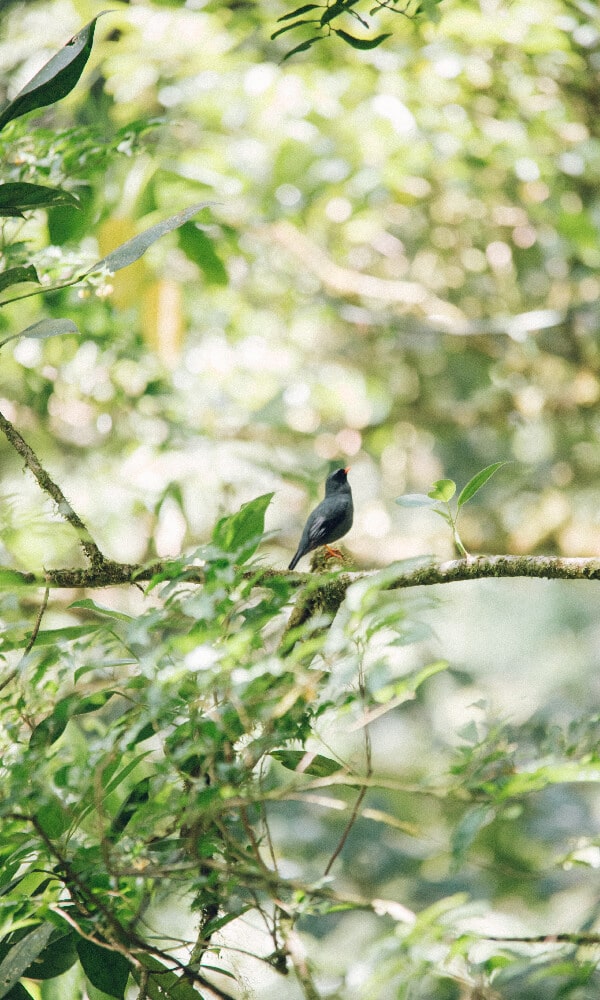 Our Sustainability Approaches

Environmental
Rationally use the basic natural resources necessary for the business operation.
Significantly reduce the consumption and waste of manufactured products.
Treat and properly re-dispose waste water and solid waste that result as the operation of the company.
Measure and reduce emissions of greenhouse gases.

Business
Operate the company respecting all national legislations established.
Develop the best working conditions in the company.
Develop and maintain a permanent culture of excellence of service for, customers, suppliers, shareholders and company personnel.
Apply a code of ethics aimed at preserving the best values of the Idiosyncrasy of Costa Ricans.

Social
Ensure that the job opportunities of the company are taken mainly by members of local communities.
Establish a plan of assistance to community initiatives and protection of children in the areas of education, health and public safety.
Respect and protect manifestations of regional and national cultural and historical value.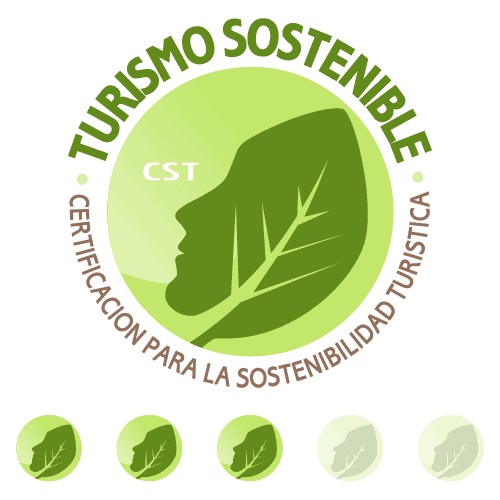 Certification for Sustainable Tourism
Our company and actions are strongly committed to the environment, and this certification is proof of it. The Certification for Sustainable Tourism Program – CST – is a product of the Costa Rican Tourism Board (ICT). It ranks tour companies based on the degree to which they comply with a sustainable model of natural, cultural and social resource management. CST is consists of a scale of 5 "levels" of sustainable tourism achievement. Costa Rica Sky Adventures has level 3 on Monteverde park and also at Arenal park.
Are you ready to live an extraordinary experience?
Book your experience at your desired park, Monteverde or Arenal.
Book online and save! Book packaged adventures and save even more. Also remember to book ahead of time to secure your space on the desired schedules.