Costa Rica Sky Adventures
Monteverde is known for its wide biodiversity. These forest never seize to amaze us. Sky Adventures at Monteverde was our first park, intended for everyone to get in touch with nature and discover its magnificence in adventurous unique ways.
Our Cloud Forest Paradise
Sky Adventures Monteverde Park is located in one of the world's most recognized and wonderful cloud forest. Located in the high mountains of the Puntarenas province and due to its high altitude, between 1200m (3940 ft) and 1750m (5740 ft) above sea level, Monteverde has a variable climate which has helped produce an extremely high biodiversity. This by itself is why Monteverde is so widely popular, to the point that is has been acclaimed as one of the most outstanding wildlife sanctuaries in the world. This diverse life system consists of over 2,500 plant species, over 100 species of mammals,  more than 400 bird species, 120 reptilian and amphibian species, and thousands of insects; truly a whole world by itself.
Sky Adventures Monteverde Park was the first of our parks to open in Costa Rica on 1997. Precisely the richness of the biodiversity of Monteverde was the reason to exist. Our founders wanted for the visitors of Monteverde to experience the cloud forest at its best, to discover anything they could and wanted to in this magical forest. And since then, that has been our driven force. Visitors of Sky Adventures Monteverde Park can experience the richness of the areas biodiversity, exploring the cloud forest in many different ways; having fun in the heights, exploring tree tops, and ultimately learning about this wonderful destination.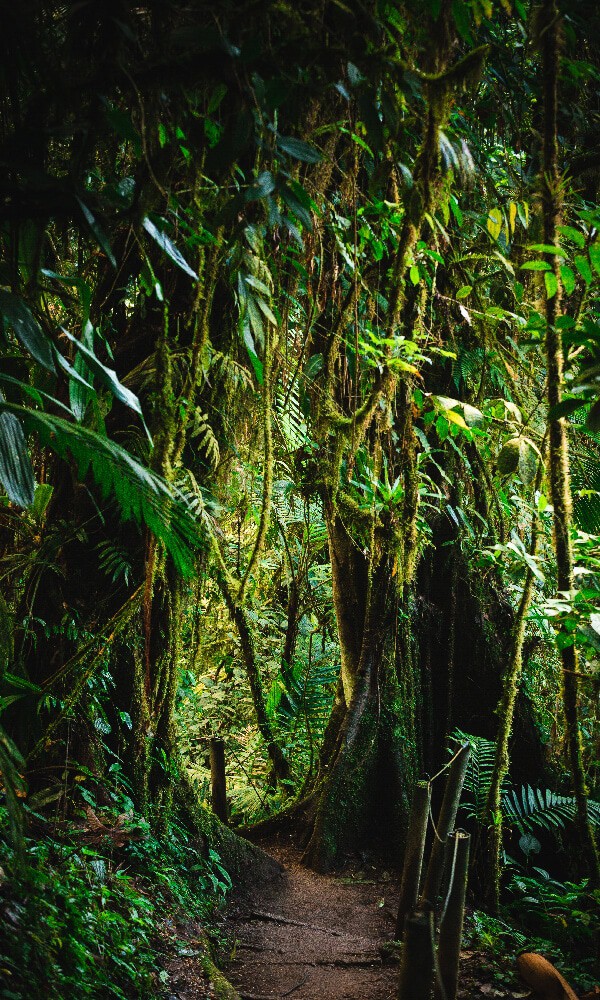 Must Do Tour Experiences In Sky Adventures Monteverde Park
Adventures for all! Costa Rica Sky Adventures has a wide selection of tours you can do in Monteverde. Explore the area on different experiences and get to now personally Monteverdes rich biodiversity. Discover the cloud forest in many different ways, on tours that will give you a personal experience with nature, or tours to get your adrenaline pumping within the forest. Sky Adventures Monteverde Park, the choice is yours, naturally.

Transportation
Pickup from Monteverde hotels is available. When booking be sure to select the Shuttle Service option on the second step. (Pickups out of Monteverde is not possible.)

Tour Pictures
On our
Sky Trek
tour, our Sky Pictures team will available and ready to take the best photos of your adventure. Be sure to smile for the camera and don't forget to check them later.

Restaurant
Our parks restaurant is open daily to satisfied the hungriest. We have a variety of dishes from fast food to Costa Rican typical foods. Plan for lunch times when visiting.

GoPro Rental
At our park we have GoPro cameras available for rent. Record the experience of a lifetime, one you sure will not want to forget. Helmets with adapters are also available.

Gift Shop
Our gift shop offers the perfect souvenirs or gifts from Costa Rica. Make sure to stop by and check it out. Also you will find the delicious Estukuru chocolates.

Wifi Available
There is a high speed wireless network at our park so you can connect with your loved ones or whatever you like. Remember also to share your experiences
#MySkyAdventure
Are you ready to live an extraordinary experience?
Book your experience at your desired park, Arenal or Monteverde.
Book online and save! Book packaged adventures and save even more. Also remember to book ahead of time to secure your space on the desired schedules.