⚠️⚠️ Important: a prior reservation is required for all tours. You will need to present your reservation before entering the park. ⚠️⚠️
Experience The Cloud Forest From Hanging Bridges & Aerial Tram





The Natural Jewel Of The Cloud Forest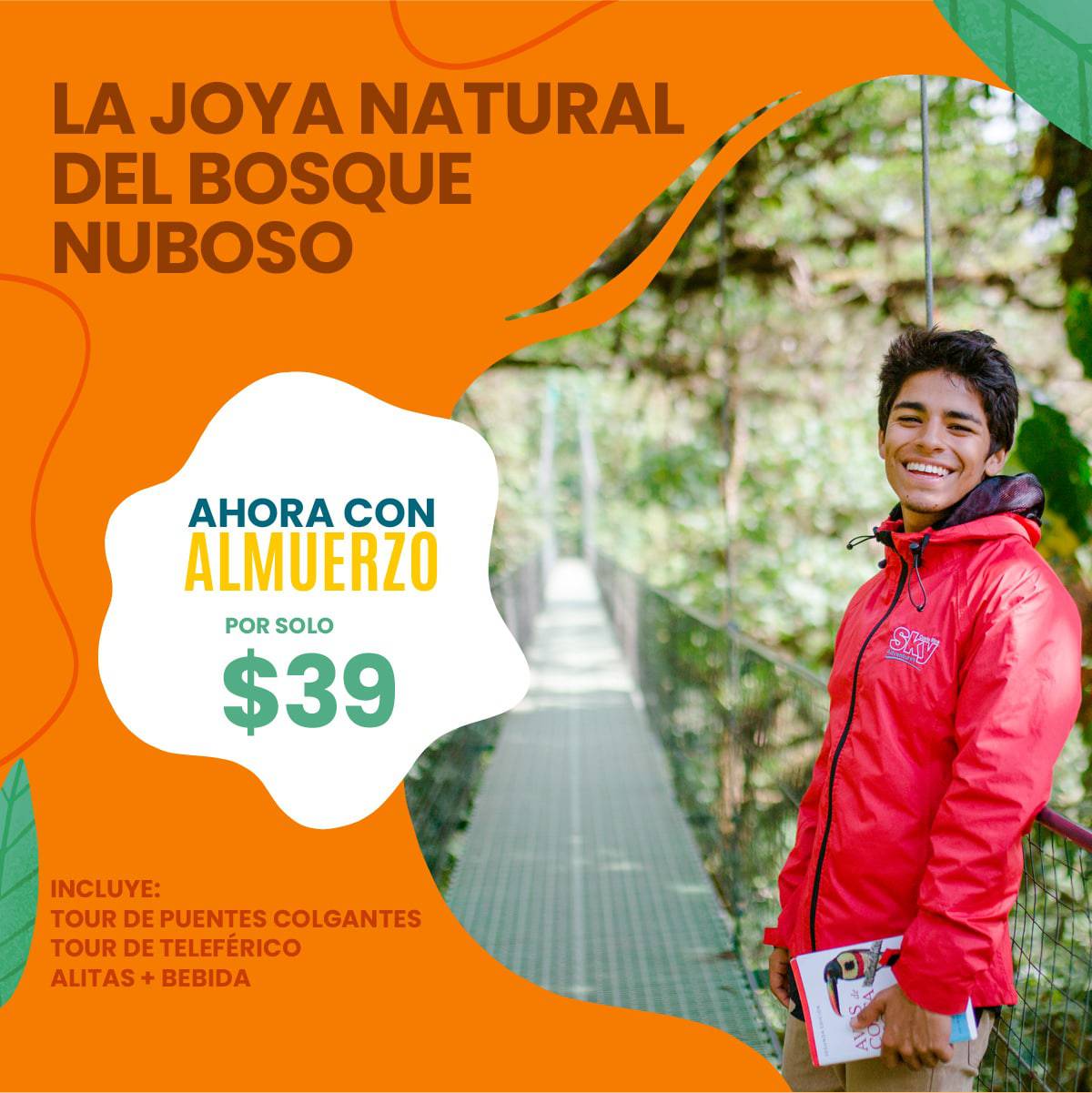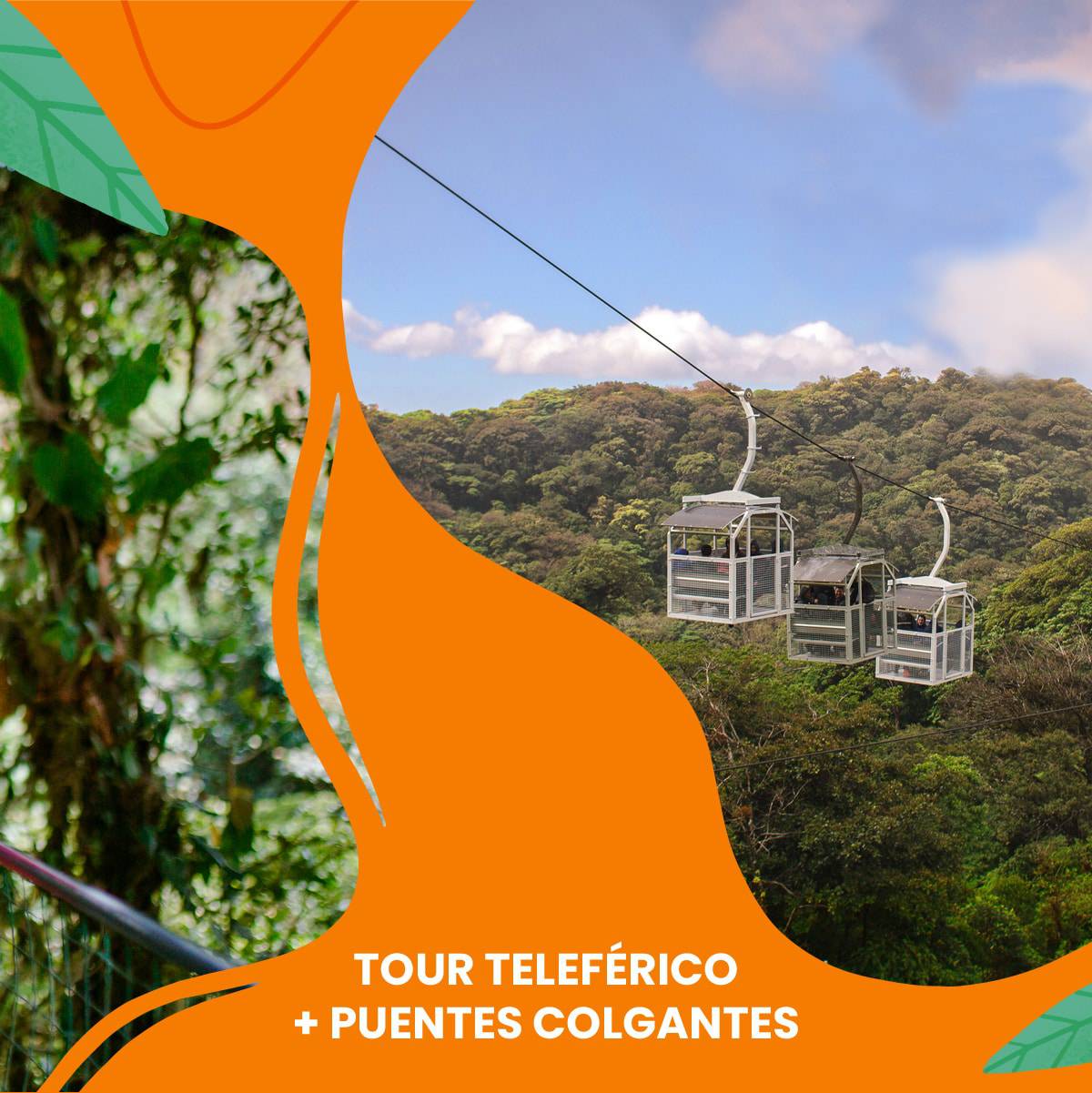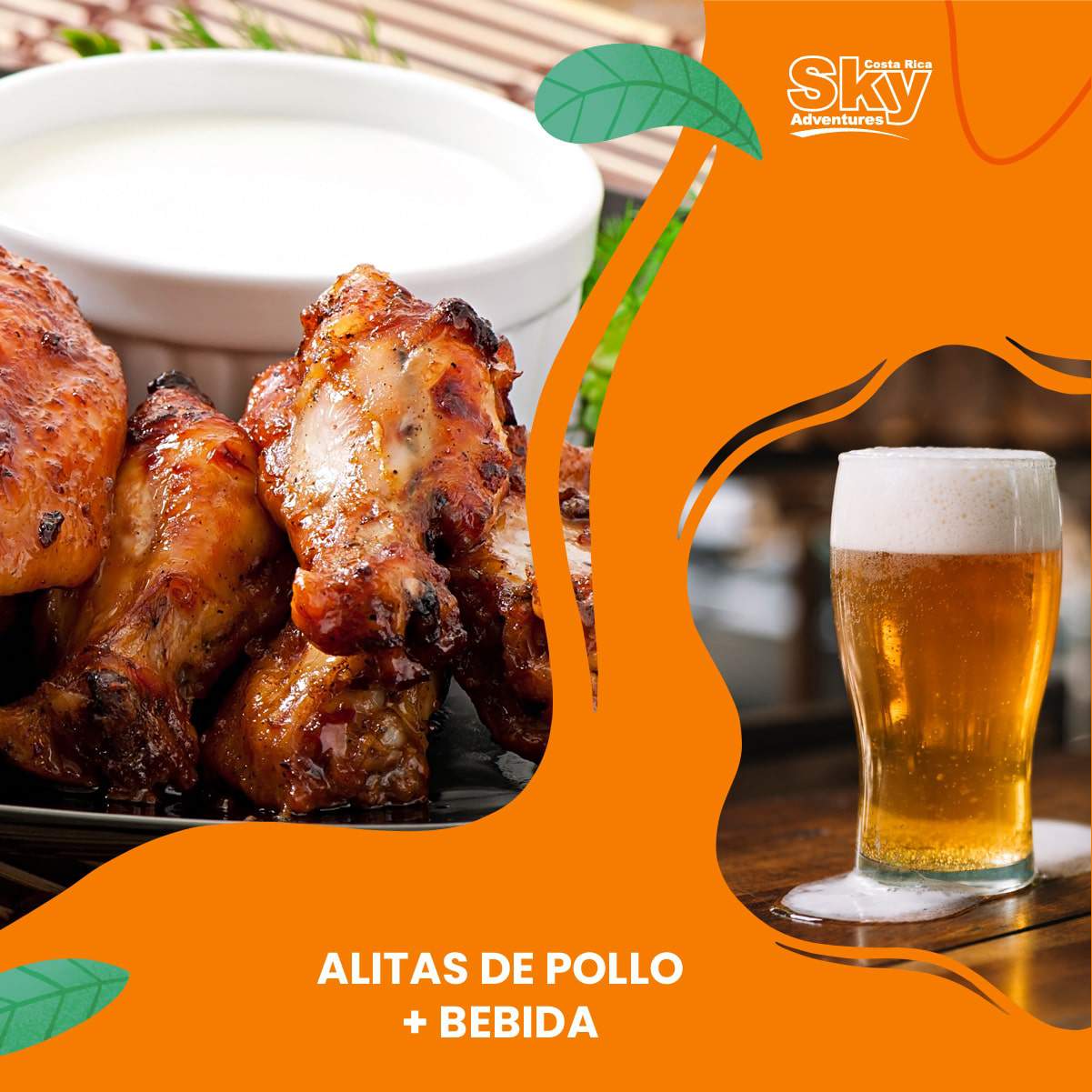 Monteverde is a unique Cloud Forest, rich in biodiversity, a ture jewel in the World. There are not a lot of Cloud Forests in the world, and Monteverde is definetly one of the most beautiful ones. This cloud forest is home to 2.5% of the worlds biodiversity, yes the whole worlds, so it is definetly a destination to discover. 
With this amazing package you will get the perfect opportunities and most important, the perfect spots and angles to discover this natural rich jewel that is the cloud forest of Monteverde.
From Sky Tram, an aerial tram you will be able to enjoy nature from above, to enjoy unique sights spotings from a birds eye view; also on this ride you will be able to enjoy amazing and unique views.  
Also, to really complete your travels in Monteverde, a must for all visitors, is talking a hike on Sky Walk hanging bridges and trails, the true escence of Monteverde. Walk into nature to breathe pure air and relax on a natural paradise. Discover the treetops from the most beautiful hanging bridges in Monteverde. 
Get to really enjoy and relax within nature with this amazing package. 
Lunch is also included, buffalo wings and a soft drink or a beer. 
This tour is available at the following schedules:
8:00am 10:00am 12:30pm
Includes: 
Sky Walk – 6 Hanging Bridges & Trails
Sky Tram – Aerial Tram with amazing views.
+Lunch
Want to book individual activities?
Individual tours and packages also available to book at Monteverde and Arenal.