Herpetarium Adventures at the heart of Monteverde downtown is a guided tour and an appropriate place to learn about Costa Rica's amphibians and reptiles. You can appreciate over 30 species including snakes, frogs, toads, lizards and turtles.
Visitors of Herpetarium Adventures can admire more than 30 species of reptiles and amphibians such us native frogs, toad, snakes and more, all in naturally simulated terrariums. This natural museum is conveniently located in Monteverde downtown, easy for everyone to visit. A bilingual guide accompanies visitors during each tour and teaches them about the wildlife, history, habitat, and unique characteristics of the species that are found throughout Costa Rica. Some of the species you'll find here are the colorful poison arrow frog, Jesus Christ lizard, boas, snapping turtles, tarantulas, basilisk, hourglass frog, and the famous red-eyed tree frog. The Herpetarium is the ideal place to learn about Costa Rica's wildlife and admire its local species from up close.

Book On Your Desired Park:
Herpetarium Adventures Highlights

Varied Species
Discover more than 30 species, from frogs, snakes, spiders, lizards and more that are found in different areas of Costa Rica.

Guided Options
You can walk on your own or a guide will be always present to describe each species, its characteristics, and survival instincts.

Acclimated Terrariums
Terrariums are acclimated to the species that inhabit them giving them an appropriate natural and comfortable environment.

Day Vs Night
Entrance are valid for both day and night. Visits after dark are unique, as the species are generally more active and vocal.

From Up Close
Terrariums are built thinking in the species comfort and habitat but also in our visitor's safety, to learn and enjoy the species from up close.
Herpetarium Adventures Information
Schedules

Restrictions

Tips
Schedules

:Monteverde:

Anytime from 10:00am until 7:00pm

Restrictions

No flash photography is permitted, since it may alter some species behavior.
Child rates apply from ages 5 to 12.

Tips

Visit during daytime and at night to spot the difference between animal behaviors.
Keeping a silent profile will keep species relaxed and will probably expose themselves.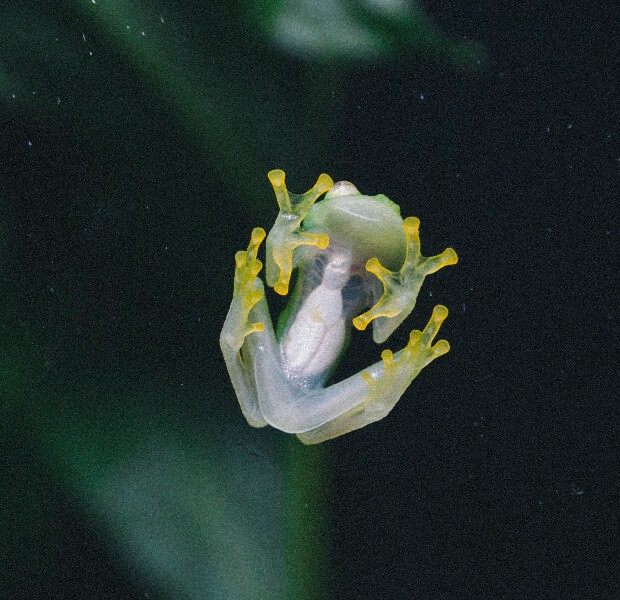 Book Packages With Herpetarium Adventures
Sky Trek, Tram, Walk & Herpetarium
Zipline course and Aerial Tram ride over the forest plus hanging bridges walk to then enjoy a reptile exhibition.
Herpetarium Adventures
A unique exhibition of reptiles and amphibians that will let you learn and admire this Costa Rican species.
Herpetarium Adventures Gallery
Not quite the adventure you were looking for?
Check all of our other amazing experiences!
Book directly online and save! Book packaged adventures and save even more. Also remember to book ahead of time to secure your space on the desired schedules.